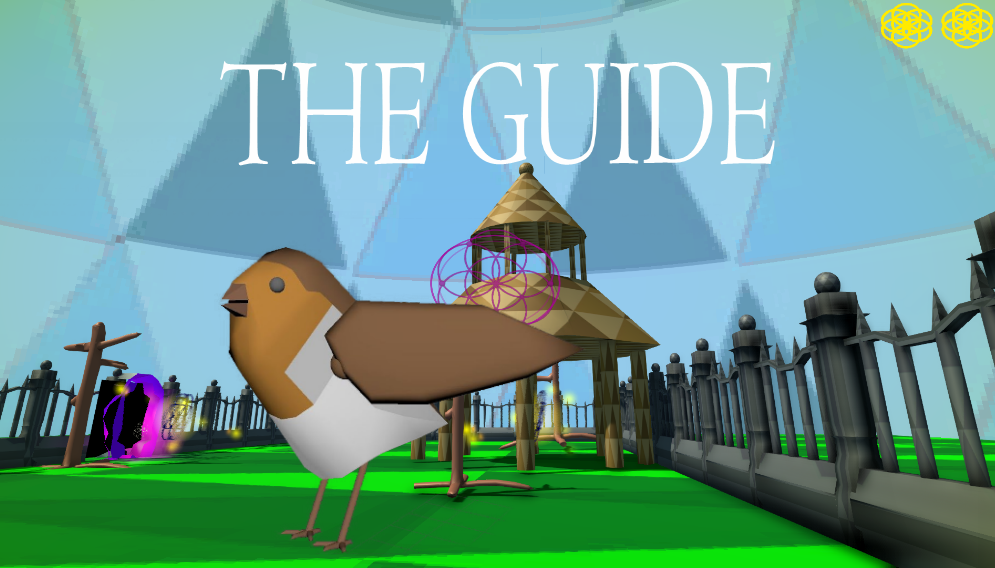 The Guide
A game made for our Game Design class. With the only criteria at the beginning of this project that our ideas had to be based around Stephens Green park in Dublin.
The Guide is a 3D first person adventure/puzzle game in which the player will be guided by their Robin companion through the Up Worlds and Dark Worlds. With audio and visual cues, the player will be lead to Energy Spots to obtain Life Orb Energy and will use this energy in the Dark World to create platforms with the aid of the Robin guide. Light portal puzzles link the two contrasting worlds.
Nicholas Byrne - Models and textures.
Dylan Gleeson - Programming.
Megan Grant - Audio Developer, Design Manager and Co-Artist.
Install instructions
How to Download & Play:
Download "GameBuild.zip" folder
Extract this folder
Select this folder
Click "The Guide.exe"
Enjoy our game!